Cordysen™ Brand Cordyceps Extract
Cordyceps is a unique and amazing medicinal mushroom that enhances almost every cell of the human body. Hundreds of New Zealanders and people around the world discover the benefits of Cordyceps every day, have you? Cordyceps has been used since ancient times by Tibetan healers to address various health issues and rejuvenate every function of the body. Modern science finally allows us to reproduce this rare precious fungus in the controlled, sustainable and contamination-free environment so you can get the best quality and highest possible concentration of organic Cordyceps extract. This dietary supplement works. This is a 100% organic natural remedy that available right now. Our Cordysen™ brand natural Cordyceps extract is a powerful medicine created by nature to preserve the greatest wealth – our health. We are passionate about health and went a great distance to make this product available, why miss the opportunity? Try it today – Risk Free.
Our Cordysen™ Brand:

90 Capsules
400 mg Cordyceps Hot Water Extract
Is grown under tightly controlled conditions of temperature and oxygen content for a long period of time; up to 6 months in a special low temperature, low oxygen grow room. This period can vary depending on the cultivation method used;
After the grown period has finished the mushroom is then dried using special low temperature air dryers which we designed and built especially to capture all of the bio-active components;
The powdered mycelium is then extracted. After extraction process is completed, the extract is then encapsulated and made available for use.
Testimonials
Buy with confidence
Secure online ordering
Lab Tested in New Zealand
Best Quality Cordyceps Extract
Hot Water Extraction Process
High Concentration of Polysaccharides
100% Organic Natural Remedy
FREE Delivery worldwide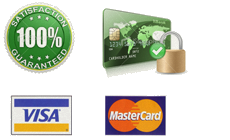 Subscribe to our news