Cordysen™ Brand Cordyceps Extract
Cordyceps is a unique and amazing medicinal mushroom that enhances almost every cell of the human body. Hundreds of New Zealanders and people around the world discover the benefits of Cordyceps every day, have you? Cordyceps has been used since ancient times by Tibetan healers to address various health issues and rejuvenate every function of the body. Modern science finally allows us to reproduce this rare precious fungus in the controlled, sustainable and contamination-free environment so you can get the best quality and highest possible concentration of organic Cordyceps extract. This dietary supplement works. This is a 100% organic natural remedy that available right now. Our Cordysen™ brand natural Cordyceps extract is a powerful medicine created by nature to preserve the greatest wealth – our health. We are passionate about health and went a great distance to make this product available, why miss the opportunity? Try it today – Risk Free.
Health Choice is proud of the fact that we offer finest range of medicinal mushroom products you won't find anywhere else. To find out the different products, please click on the link
www.brioclinic.com
Our Cordysen™ Brand:

In traditional Chinese medicine, Cordyceps is used to restore normal body function, support the immune system, the endocrine system and the kidneys, to heal the respiratory and cardiovascular systems and to help maintain proper blood viscosity.
In the West, an extract of Cordyceps became famous as a powerful aphrodisiac, in addition to all of its other useful properties, and as a rejuvenating agent. Folk medicine has used this mushroom for the treatment of coughs, anaemia, tuberculosis, back pain, impotence, infertility, night sweats and senile weakness.
It had been established that Cordyceps sinensis can reduce the amount of lipids in the blood, prevent the occurrence of atherosclerosis, stimulate blood formation, regulate the immune system, slow the growth of tumours and reduce recovery time from exhaustion. It also has a strong antioxidant effect.
Cordyceps effectively rejuvenates the body, increases resistance to the action of various external and internal factors and activates the production of red and white blood cells. Cordyceps has an anti-inflammatory action, reduces pain and regulates body temperature. It is a natural antibiotic and inhibits the growth of various viruses and bacteria, including adenoviruses, influenza viruses and herpes.
Cordyceps restores the function of the kidneys and liver, dissolves kidney stones and stones of the gall bladder and hepatic ducts, regulates metabolism primarily of lipids (fats), reduces fatigue and improves sleep.
Other products
Testimonials
Buy with confidence
Secure online ordering
Lab Tested in New Zealand
Best Quality Cordyceps Extract
Hot Water Extraction Process
High Concentration of Polysaccharides
100% Organic Natural Remedy
FREE Delivery worldwide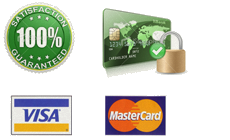 Subscribe to our news